From courting to love to marriage with a Filipino woman is long process that men must be patient to succeed. If you are a man who pursues a dream of dating or marrying a Filipino wife, then please post your comments below. You can have a link to your profile at our online dating site FilipinoDatings.com if you have one. I don't give too much compliments about them but only the truth.
Why are they falling for foreign men?
There are many reasons that they fall for foreign men. Many men thinks that Filipino ladies love foreign men just because of money. This is a myth or it is only applied to some women in the Philippines. A Filipina lady loves her husband more than anything else in the world. Money is just a bonus in love. Even though they work for small money, they don't consider it as the utmost important thing in choosing her life mate.
What women in the Philippines fall on foreign men is the good personality and characteristics. They want a man who treats his wife with respect and are responsible with his family. There are many good local men in this country too but most of them gather with friends after work for drinking. They are not responsible for family. Foreign men work hard and they get home with their family after work. Just imagine one situation, you are a person who get home right away after work to cook and take care of your kids while your husband hangs out with his friends for drinking and come home by 9 or 10 PM. Most Filipino wives don't like about this. They want a man who considers his family the utmost important thing in life.
Why do foreign men fall on Philippine women?
Beautiful & sexy
Filipino women are beautiful and sexy even after they have babies. They have unique Asian beauties so no wonder why many men are dreaming them today. There are other Asian women out there but Filipina ladies are chosen the most by men, Asian men and Western men.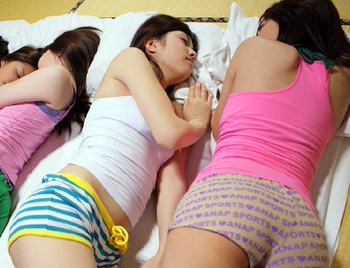 Beautiful Filipino girls (Picture from myblueheart)
Extraordinary characteristics
Women in the Philippines consider marriage as the lifelong commitment. They are careful in choosing a life partner. They are happy to serve their counterpart and kids. They also serve their husband's parents, especially elders. They think that's their responsibility to do so. They are master of being a wife and mother role. However, don't think they are a maid, which is touching their self esteem. They are happy to serve you, your children and parents. Filipina girls are family oriented.
Generosity, Tolerance & Gratitude
Sometimes they give too much for others but don't get back. They just want to help people without expecting to get in return. The tolerance is a great characteristic that helps them to build and maintain a relationship lifelong. There are ups and downs in marriage relationship but Filipino ladies are tolerable for their husbands to keep the marriage going. Plus, their gratitude helps the great part of their foundation in life.
There are other beautiful traits about Filipino women that I wrote from other articles, you can read to learn more about them.
If you are one of single men seeking Filipino women, or ladies in the Philippines finding online men, then post your comments below by writing about your personal information such as location, age, career, height, weight, education, religion, email address, a profile link if you have one at Filipinodatings.com.